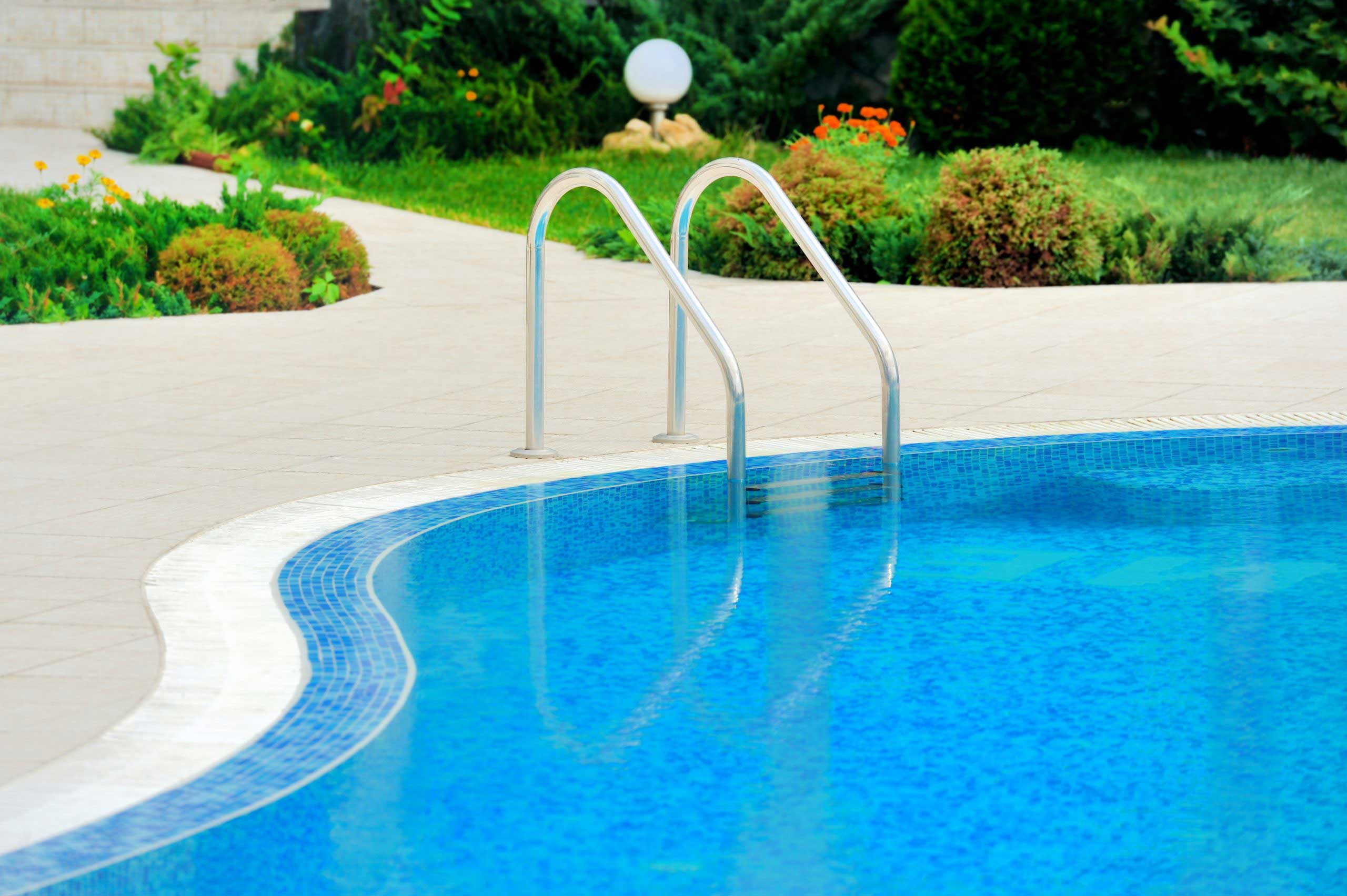 As summer heats up, millions of Americans are looking forward to taking a dip in a backyard pool. There are about 10.4 million residential swimming pools in the United States, and each one represents an opportunity for refreshing fun. For many homeowners, a pool or hot tub represents a major upgrade to their home's comfort and perhaps a boost to their property value.  
But each one of those pools and spas also represents potential problems, especially for buyers looking to make sure their dream homes will be a good investment. Is the pool in good shape, or is it a potential money pit?
As a home inspector, you're perfectly poised to give home buyers the information they need to make an informed decision. Pool and spa inspections are a growing facet of the home inspection industry, and they may make a great add-on service for your business — particularly if you live in the Sun Belt states, where a growing population means more people looking to buy.  
Here's what you need to know.
Components of a pool inspection
A swimming pool is actually a pretty complex piece of infrastructure, with plenty of parts and machinery that need to function well to keep things clean and safe. Pumps, filters, lights, and heaters are all typical working parts of a swimming pool or hot tub setup, and these each have several components. That's all to say that there's a lot of room for a mechanical issue, so it's no wonder that  home buyers want to know what they're getting into when a pool or spa is part of the property.
A pool inspection starts with a general overview of the pool itself, including the condition of the tiles or liner. According to InterNACHI, a standard pool and spa inspection also covers the following components: 
Electrical systems

Filtration systems

Heating systems, including solar systems

Lighting systems

Motors

Plumbing systems

Pumps

Safety barriers, such as fences, latches and locks

Structures adjoining the pool or spa, such as stairs, ladders, decking, patios, etc.

Valves
It's important to note that, like a standard home inspection, a pool inspection is a visual overview. You don't ever have to jump into a pool for a closer look! You also don't have to drain it or take any extra steps to inspect items that aren't readily accessible.
Likewise, it's not a pool inspector's job to determine if the following are present:
Environmental hazards

Mold or fungus

Rodents or other animal pests

Water quality
In many ways, a pool inspection is like a home inspection. It provides a detailed overview of the condition of visible systems and notes existing issues. Inspectors operate with a complete checklist and provide detailed reports of their findings, including photos and explanations of what they noticed. This allows buyers to make an informed decision and help Realtors negotiate for needed repairs or a lower sales price.
For a closer look at some of the specifics of pool inspection, check out this sample pool and spa inspection checklist from InterNACHI. 
Common problems discovered during a pool inspection
So what might you keep an eye out for during a pool and spa inspection? Some of the most typical issues include the following: 
Broken, missing, or detached drain covers

Broken or burnt-out lights

Broken or dirty filters

Broken or improperly vented heaters

Cracks in plaster, liners, or tiles

Improper or outdated junction boxes

Leaks

Missing or broken GFCIs

Poorly bonded metal

Safety issues with ladders, handrails, and protective fencing
As you can see, some of these issues are minor, while others could hint at more serious structural or mechanical problems. It's not the inspector's job to suggest repairs or estimate their costs, but a thorough report will help buyers know what they're getting for their money.
Adding pool inspections to your business
Should you add pool inspection services to your business? It might make sense for you if:
You live in an area with high demand; i.e., where swimming pools and hot tubs are common

You enjoy being around water (or at least don't hate it!)

You're looking to expand your business

You'd like to diversify your business for additional income streams
If you'd like to add a pool and spa inspection service, you'll need to decide whether to offer it as a standard part of your home inspections or structure it as an add-on service for clients. You might also consider offering pool-only inspections as a separate service.
As you think about how to structure your offerings, do your due diligence with your business insurance and liability coverages to make sure you are adequately protected. You may also wish to consult a lawyer about your liability based on local laws, as the way you structure the service could impact how your claims of expertise are viewed from a legal standpoint.
It always makes sense to seek out additional training when adding a new skill to your inspection repertoire. InterNACHI offers a free online pool and spa inspection course with membership, and your state may also be able to point you to other coursework suggested or required for licensure, if such a license exists in your state.  
Finally, you'll want to update your inspection checklists and reports to cover pool and spa inspection specifics for your clients. HomeGauge can help you create the perfect template for thorough, easy-to-read reports that are sure to wow your clients. Our home inspection software provides everything you need to create professional, customizable reports that grow with your business. Contact us today to find out more about how HomeGauge can support both home inspection and pool and spa inspection professionals.