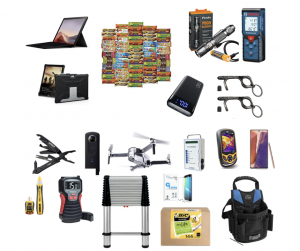 We've released our Cyber Monday deals early! You don't have to be a HomeGauge user to take advantage of these DEEP DISCOUNTS on custom websites, home inspection software, and HomeGauge services. We're also giving EVERYONE a chance to win our grand prize worth $4,930! See official rules.
You can make a single submission (worth 5 entries) to win, and if you purchase a Cyber Monday deal with HomeGauge, you'll get 5 additional entries into our MEGA MEGA MEGA giveaway!
Don't wait. Go now!
NO PURCHASE NECESSARY. Ends 11/30/2020. Visit https://get.homegauge.com/cyber-monday-2020/ for details.