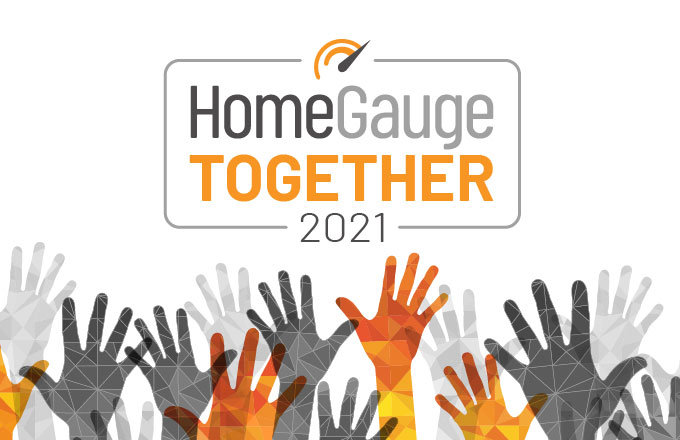 HomeGauge TOGETHER is back for 2021! Join us April 23-24, 2021 for our free online inspector conference. Schedule to be announced soon.
LEARN. SHARE. WIN.
We're keeping the same feel to this year's event, with opportunities to learn, share, and even win prizes! No matter your experience level or the software you use, you're invited to log on for two days of learning, insight, and connection.
HomeGauge TOGETHER Spring 2021 will feature presentations from the HomeGauge team and other industry experts, panel discussions, workshops, product updates, 'sneak peek' demonstrations, show specials, prizes and surprises, and — we hope — YOU!
RESERVE YOUR SPOT!
While the conference is free to attend, registration is required. Attend both days or attend only those sessions of interest to you. We will email you updated information, speaker and session details, as well as login and meeting instructions as we get closer to the event.
Visit the HomeGauge TOGETHER page to register now.
SEE YOU THERE!