HomeGauge Extra Care: We take the hassle out of finding homeowners insurance
At HomeGauge, we know buying a home can be stressful. That's why we've joined forces with home inspectors who use our inspection reporting software to make the home buying process even easier for you. When you decide to work with a HomeGauge Extra Care inspector, you'll be given the option to receive an easy and obligation-free homeowners insurance quote after your report has been delivered.
If you are an inspector, you can learn more and sign up for HomeGauge's Extra Care Service here.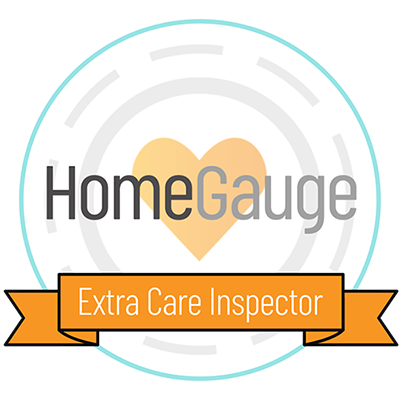 When you choose an Extra Care inspector, you're choosing a professional who wants to relieve you of some of the pressure that often accompanies the journey to homeownership — even after he or she has delivered your inspection report.
Once your inspection is complete, you'll need to obtain insurance that covers the value of your new home. You'll be asked to provide your bank with proof of homeowners insurance. HomeGauge Extra Care inspectors want to help.
A simple path to your quote
Once your Extra Care inspector uploads your inspection report, you'll be notified via email. When you log into the dashboard to view your report, you'll have the chance to request a homeowners insurance quote. Leave the box unchecked if you do not wish to be contacted about this opportunity.
If you opt to receive a quote, you will soon be contacted by American Family Insurance or one of its top-rated and trusted affiliates. You may accept the quote or use it as a comparison tool.
This depends on where the home you're purchasing is located. Every home, region, and homeowner has unique needs for insurance. The insurance carrier must have an excellent or superior rating from AM Best or Demotech.
Your privacy is our priority
The insurance industry is highly regulated. If you've indicated that you'd like a quote and decide you're not interested, just let the insurer know, and that's the last you'll hear from them. Period. Your information is never sold.
I forgot to request the quote. Can I still get one?
Yes! You can make the change when logged into your Buyer Dashboard. Watch the video below to see how it works.